That time of the year is back, where challenges are molded into hurdles to make people run for what awaits them at the finish line. Unlike every other event hosted for the OCR, this year brings the challenge of the pandemic with it. People hit the road in their running shoes to make a mark on their careers. The sport redefines the concept of a race by bringing elements of a hampering experience for the athletes. But the fun lies in taking the course for a memorable sprint with the throng. Obstacle course racing has been in the frontline of athletics for a long time, but the popularity is peaking to more power in the current culture. One of the biggest events hosted in the world for the OCR is the championship held in Europe. Athletes from different parts of the world join the team for a race through the hurdles. Let us look at more details of the OCR European Championship.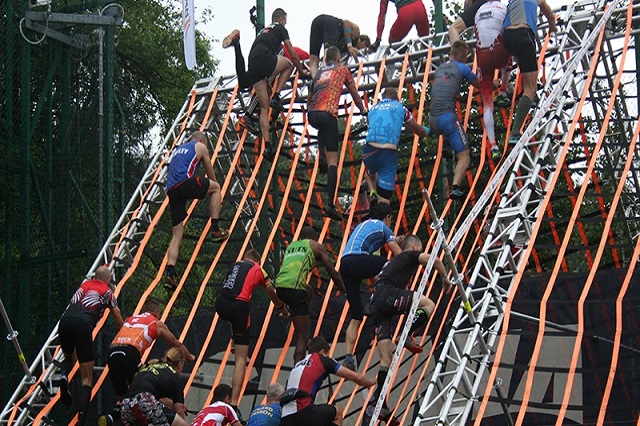 Event Host
European OCR finds its ground in Val di Fiemme- a popular sports region in Trentino. You don't just sprint in this race; the lap consists of hiking, mountain biking, and hiking. The Dolomite mountains encompass the course to send cool breezes and beautiful snapshots of the moments for the athletes and viewers. The European Obstacle Sports Federation, which is the umbrella organization for the obstacle sport, was founded in 2017 in Sardegna. This group has been contributing a lot to the good health of the athletes in the country. However, in 2021, the case is quite different since the pandemic has struck us hard on mental and physical health. The primary goal of the organization is the development and promotion of OCR as a sport in the country. Any of the members of the Federation hosts the OCR European Championship.
About the Event
Obstacle course racing championships are supervised, promoted, and directed by OCR Europe by forming groups of better efficiency. The practice of obstacle course racing is controlled and regulated by the organization to properly coordinate the event for the athletes. All the events are in compliance with the FISO Official Competition Rules, and they appeal to the national teams and club teams. Racing is always managed by abiding by FISO's general statutes and internal regulations. Although the races are being hosted since 2016, people outside Europe weren't well-acquainted with the working of the event. The previous locations of the race have been Poland, Denmark, and Holland.
Awards
The event has awards for individuals and teams. Every person who completes the race receives a certain token of appreciation. For the individual section of awards, the medals are awarded in the elite, team, age group, and open categories. Gold, Silver, and Bronze are the three primary awards for the event, and these would differ with the distance of the race (100m, 400m, 3K, and 15K events).